East West Martial Arts
JEET KUNE DO
CLASSES AT CORNELL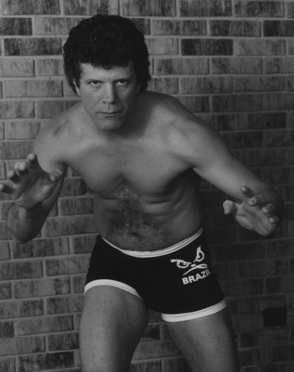 Taught by
Sifu Kevin Seaman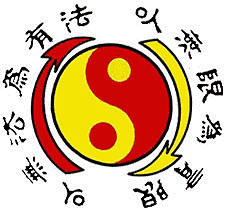 Spring Semester
2009

The Jeet Kune Do Class at Cornell is taught as an MMA (Mixed Martial Arts) Format. This focus will include JKD's approach to stand-up striking, teaching a blend of boxing, kicking, knee and elbow strikes. The ground format will include take downs, mixed blends of grappling using Erik Paulson's CSW Combat Submission Wrestling approach, Brazilian Jujitsu, Filipino Kali grappling and striking from the ground. The student will learn the best methods I've used to train some top competitors in the Professional MMA circuit in the Northeast, including The Ultimate Fighter (TUF) Participant Erik"Chainsaw" Charles and UFC fighter Tamdan "The Barn Cat" McCrory and many others.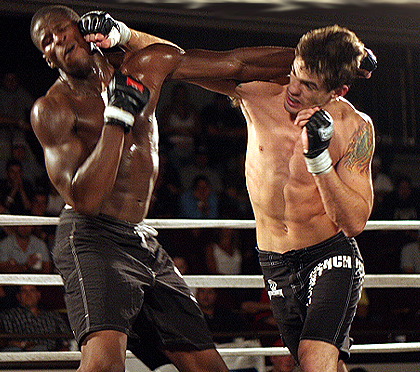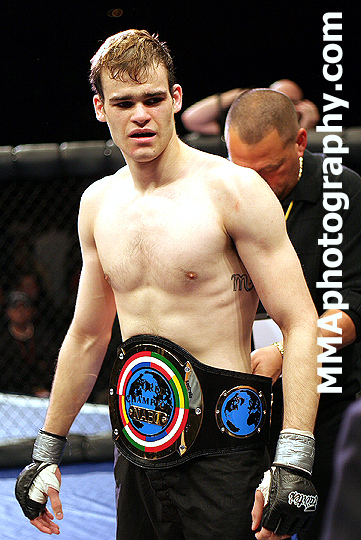 What is Jun Fan ?
Jun Fan is Bruce Lee's composite method of Martial Arts that evolved through research, thought and development, using highly efficient core methods from different Martial Arts systems. These core methods were developed into four sections: Wing Chun (Lee Jun Fan Method), Kick boxing (Lee Jun Fan Method), Chinese & Western Boxing and Grappling & Chin Na. Because of his research and development, Sijo Lee's art was constantly changing. The Jun Fan Martial Arts of 1964 looked somewhat different than 1965 and 1966, 1970, etc. Jun Fan/Jeet Kune Do is one of the original Mixed Martial Arts Systems and an American Martial Art, developed in the USA by an Asian American...Bruce Lee.
What is Jeet Kune Do?
Bruce Lee was constantly searching to find a common thread blend of Martial Arts that fit him and allowed the personal expression. As he revised his approach, concepts and principles from Martial Arts were adopted, absorbed and applied to his Jun Fan Method. As he added, he also simplified, carving off the unwanted material to meet his personal needs. This process evolved into an individualized way of applying these principles and thoughts, which eventually became the art, science & philosophy of Jeet Kune Do. Sijo (founder) Lee realized that Jun Fan Gung Fu confined his application of concepts and principles to a singular method, restraining his JKD from total freedom and truth, as he defined it. The Jeet Kune Do Method of applying specific principles and concepts could and did apply to many Martial Arts movement systems. Therefore, JKD is not Wing Chun, Kali, Kickboxing, or a combination of various Martial Arts systems, but can be found in part or applied to these systems and many others, including Modern MMA. Because concepts and principles are universal, they cannot be confined to, or contained in, only one method. Bruce Lee continued his revisions until his demise in 1973.
Only three people were ever certified as instructors under Bruce Lee. They were James Lee, Taky Kimura and Dan Inosanto. Kevin Seaman was certified as an instuctor in 1985 in Jun Fan/ Jeet Kune Do under Dan Inosanto and has been a senior student training under him for over 26 years. Kevin currently holds the rank of Full Instructor under Sifu Inosanto.

The Class Objective
This is a blended system of martial arts that combines a modern western training approach with eastern martial arts training methods. Two person partner training and use of equipment to develop the student's strength, power and focus is stressed. This semester's Spring 2009 format will emphasize the application of Jeet Kune Do in regard to Mixed Martial Arts training and competition. The class will maintain a strict regard for safety, but none the less instruct the student in the No-Nonsense approach of Modern Mixed Martial Arts.
The system emphasizes footwork and agility, economy of motion, counter ability and strong practical self-defense, using a strategic approach to training and combat. This realistic, modern training approach cultivates strong physical, mental and emotional development in the student.

" All martial arts are developmental in nature, and a student must have a strong foundation in order to grow. However, the true process of learning occurs inside the individual as they digest the material and make it their own. This is the Jeet Kune Do concept of self- knowledge through self-discovery." -Sifu Kevin Seaman


Bartels Hall Gym

TIME AVAILABLE
Wednesday 10:30-12:00pm
COURSE FEE: $99.00 + $20.00 EQUIPMENT FEE

" Jeet Kune Do favors formlessness so that it can assume all forms and since Jeet Kune Do has no style, it can fit in with all styles. As a result, Jeet Kune Do utilizes all ways and is bound by none and, likewise, uses any techniques or means which serve it's end."
-Sigung Bruce Lee

This is What the Students are Saying
Kevin Seaman's Winning Mind Set and martial arts coaching has helped me to restructure my thinking for more effective training and success as an athlete. The pleasure of working with Kevin Seaman have not only been influential, but essential in achieving my goals as a professional fighter, and in everyday life. I would recommend training with Sifu and The Winning Mind Set to anyone looking to develop a winning mindset of their own.
Tamdan "The Barn Cat" McCrory
Professional MMA Fighter: 11-2
World Fighting League Middleweight Champion
Defending NABC World Welterweight Champion
Four Time UFC Competitor
This was my first Martial arts class and I'm really glad and proud to have Mr. Seaman as my first instructor. Mr.Seaman's teaching has captivated my imagination and desire to learn more about self defense, be it Jeet Kune Do or any other art! Thanks for everything!
Ivan Han
Excellent class as usual. Any serious student of the martial arts should consider taking Jeet Kune Do. I continue to be impressed by the flexibility, applicability, and comprehensiveness of this system. Thank you for another great semester. Thank you for teaching us.
Christian Peters
Never having taken a martial arts class, I made a wise decision in taking this particular style. Bruce Lee spent his life synthesizing the most effective techniques into what is today a very accessible art form. And today, Cornellians are fortunate to have one of the world's foremost authorities on one of the world's most exclusive martial arts right here on campus. Sifu Kevin Seaman is one of these people that come around once in a lifetime. The only regret I have is that I didn't start taking his courses sooner. Bruce would be proud of the job he's doing!
Drew Butler

A great class both for beginners trying to learn the basics of self defense and for experienced martial artists from other schools trying to broaden their martial arts background
Mike Donikan
It was a great course. You brought an amazing amount of experience and wisdom to the class, and I felt privileged to have some of that wisdom imparted to me. Thank you Sifu!
Carlos La Hoz
Solid introduction to JKD. I had never taken a martial art before, but the class taught me very quickly. Sifu didn't let us get away with doing thing improperly.
Laura D'Amato
An excellent teacher and a good guy, with a whole lot of martial arts knowledge and experience.
Evan Cantor
This class was much more than I originally expected. I thought it was going to be a straight out martial arts class, but it was much more fun! Sifu Seaman is an excellent teacher. He really likes to jump in and teach people one on one, to make sure we all know what's going on before moving on to something more difficult. Even if you've never had experience in martial arts, Jun Fan is easy to learn.
Claudia Chu
This course was great! I learned a lot, and feel my martial arts abilities have improved significantly. Sifu Seaman does a great job of blending technique and philosophy.
Steve Benard
Kevin Seaman"s Jeet Kune Do is to our modern world as Kung Fu was to ancient China-an intuitive approach to martial arts that emphasizes practicality, self discipline and helping to make the world a safer and better place. I fully recommend this class to anybody who has such interests. Sifu, thank you for aiding me in my quest to better serve and protect my loved ones and those who need help.
Brett Staebell
Sifu's instruction was very helpful to me not only in my quest to learn Bruce Lee's Jeet Kune Do, but also in furthering my understanding of the fundamentals of any martial form. The breadth of knowledge he brings to the floor is amazing.
Stephen Horowitz

This is an excellent course that is highly useful, well-presented, and motivational. I would recommend JKD to anyone who seeks to enhance his/her fighting ability and physical fitness in an effective manner.
Joydee Chattery


---